Powerful Keywords Analysis
This is THE feature that made Alyze known. Our keyword ranking is established as a real search engine could do. We present it as transparently and pedagogically as possible. Suggestions for keywords are also proposed, because if keywords remain the basis of SEO, a rich and optimized semantic field is becoming more and more important for Google.
Audit of key points in natural referencing
A web page has various hot spots that must be optimized to ensure a good SEO. This is the title, the meta description of course, but also the general organization of the page and the size of its content. Our online tool performs a free SEO analysis where all these points are checked in a fraction of a second!
SEO-oriented configuration help
The SEO process is accompanied by the definition of many parameters. Alyze helps you to indicate to search engines the language of your page, its encoding, its canonical address or its favicon. You will also be guided in the proper use of tags controlling the indexing of a page and its sharing on social networks.
Link optimization
Google builds its ranking with the links found on the web. Our tool dissects all the links found on the page and groups them into internal links and external links. Each link is analyzed with regard to its SEO capability.
Image SEO assistance
Images are often overlooked by SEO-minded creators. Alyze's online SEO audit offers you to analyze the capacity of your images to be correctly indexed ( alt , title attributes , image name, etc.).
Network flow analysis
The speed of your site are fundamental for your visitors and for a good SEO. To help you optimize your site, Alyze displays its loading speed, its weight related to its content, the IP address of your server, its HTTP response, etc.
Page Explorer
Page Explorer is a unique SEO tool that allows you to navigate a page in SEO mode. The heading tags cut out the page map to make it easier to read. Each of the important SEO tags is highlighted and commented with pedagogy.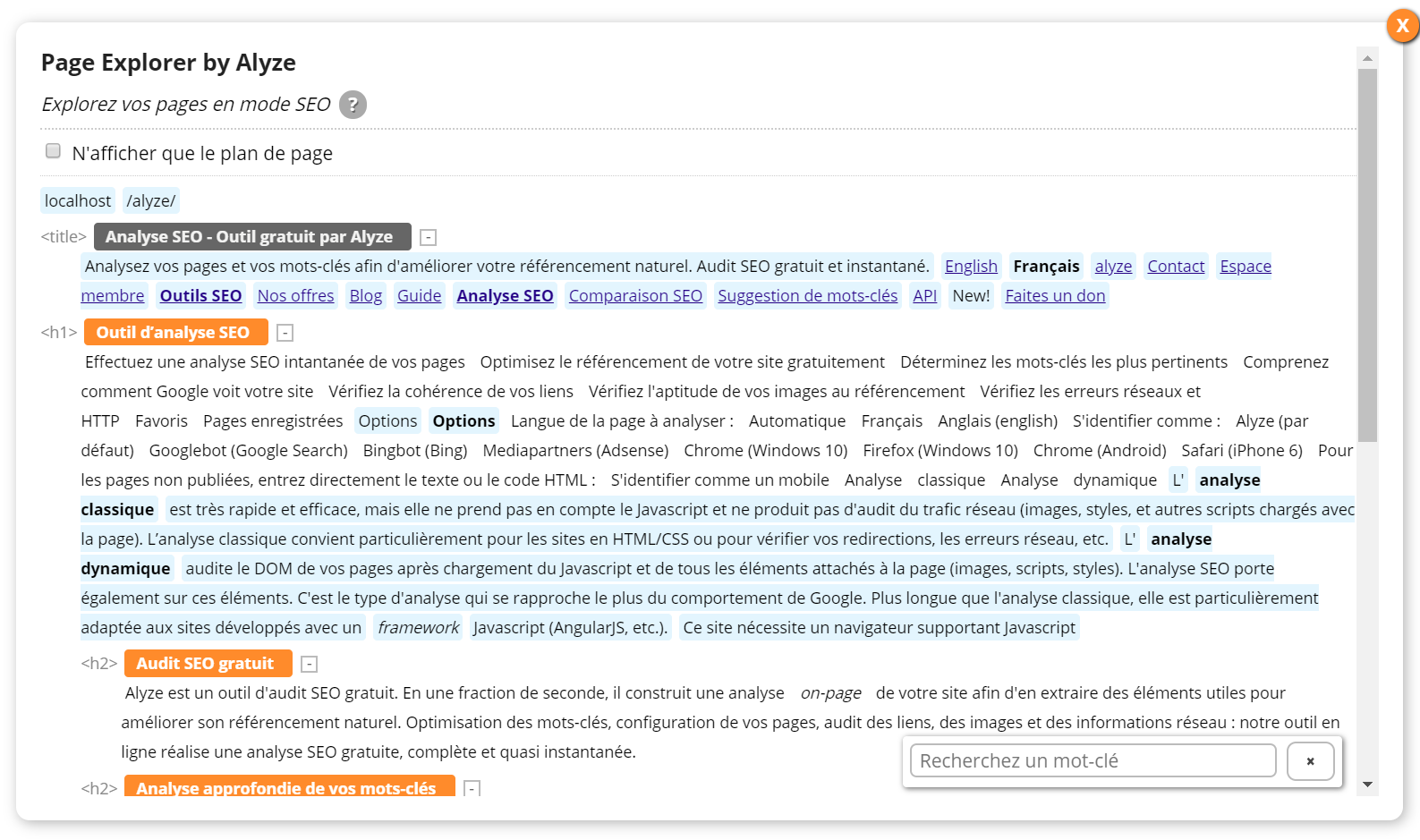 SERP preview
Sometimes a picture is worth 1000 words. In order to fully understand if a title or description is appropriate, there is nothing better than seeing them on Google. Our SERP preview tool therefore presents the page as close as possible to what it should be on Google.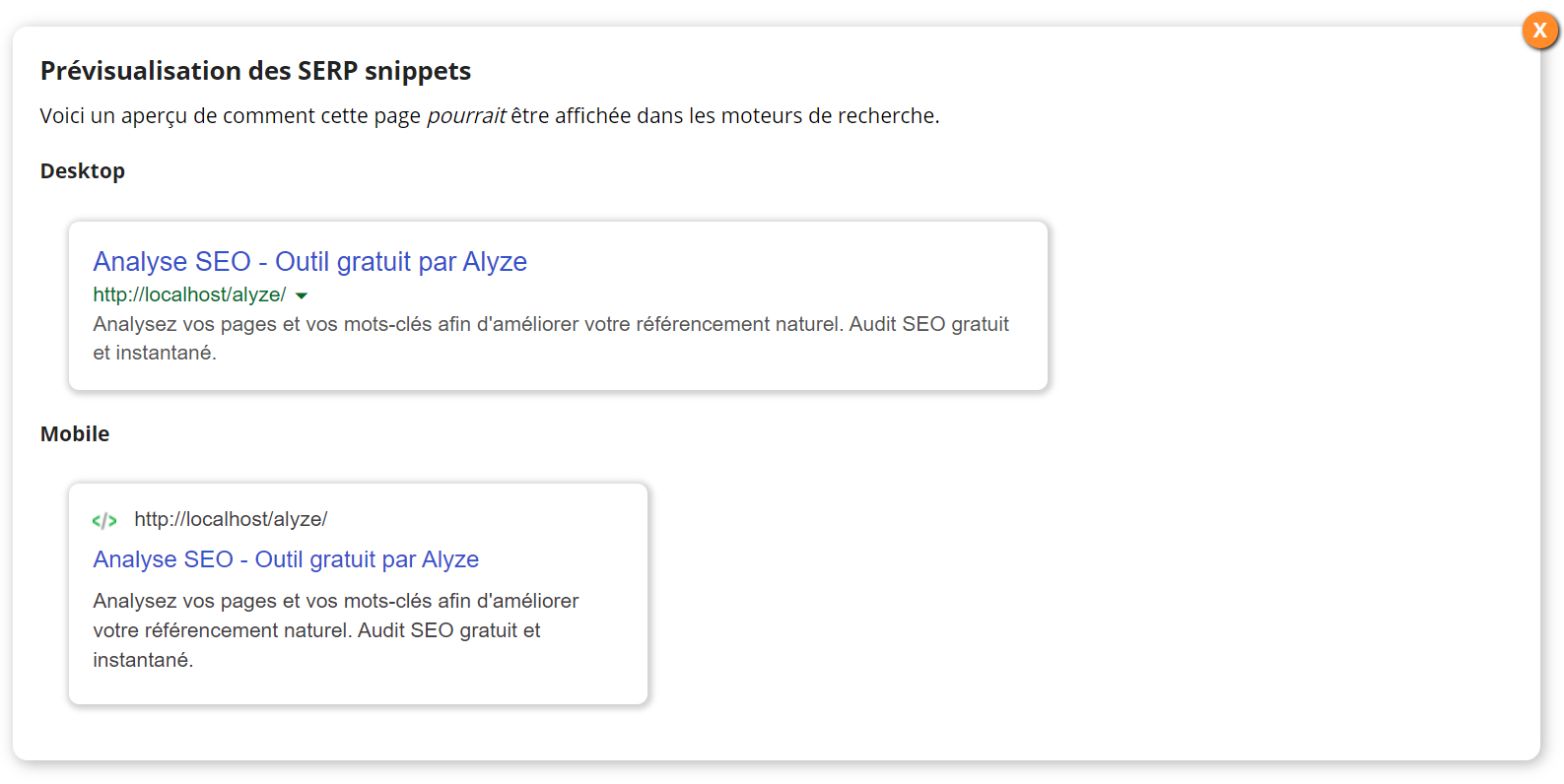 Saving SEO reports in PDF
Doing an SEO analysis is good, being able to save it, presenting it to a customer or sending it to a provider, it's even better! The PDF export module can also work as a white label to fully customize your PDFs.